The Gospel Outlet: Who Are We?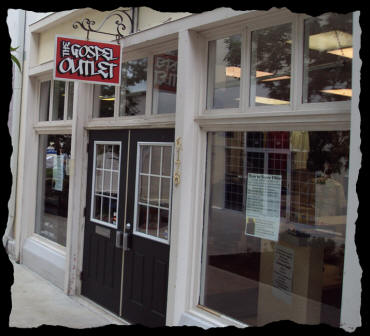 North: 6178 Busch Blvd Columbus, Ohio 43229 614-847-2057

West: 4367 Busch Blvd Columbus, Ohio 43228 614-847-2057

Dear customers and covenant partners of the Gospel Outlet. We give thanks to the Lord for bringing you to us by divine appointment for such a time as this. Together, we can take storefront evangelism to a new dimension in God's glory!

Since the Gospel Outlet is a ministry, we operate like a ministry. We are full-time ministers, and live like the Levites of old. The ministry profit and your tithe goes into supplying our needs, feeding the hungry, producing witnessing tracks (cd/paper), clothing the naked, helping widows, comforting prisoners (spiritually/physically), and other evangelistic outreaches.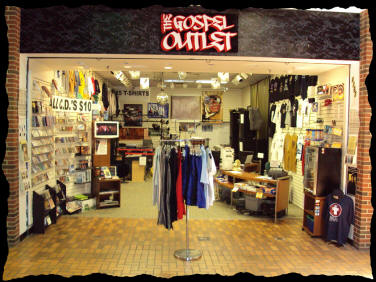 As a customer of the Gospel Outlet, the Holy Spirit atmosphere will produce growth, fellowship, and ministry by itself. You will also enjoy our prices that can't be beat! This includes our customers' favorite $5 table. For $5, you can by a T-shirt, some music, or a praise towel. We are here to make it as easy as possible to purchase your needs in your walk with Christ. Shopping at the Gospel Outlet is an experience you will never forget!

As a covenant partner, the Gospel Outlet will help you in your ministry, by selling your products, showing you marketing/advertising, wholesaling, banking, organization, legal documentation, and business plans for only 10% of your sales. This amount is well below industry standard, and is only there as a tithe to help your spiritual walk. We will meet once a month to build our relationship, and to discuss what changes need to occur to take your ministry to the next level. The relationship can't grow without coming to the meetings, and they are the key to fulfilling our destiny together in Christ. We are here to help you!

Love In Christ,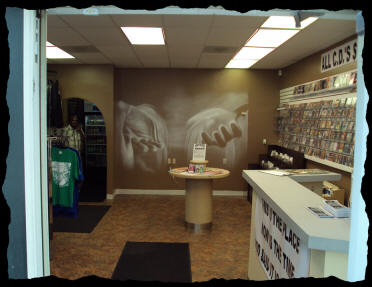 ---